Exhibitions
We invite you to visit our stand at the upcoming exhibitions:
Here you can see the pictures of our stand from the exhibitions that we took part in: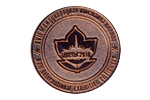 On September 2-5, 2010, our nursery, together with 12 other nurseries belonging to the Polish Nurserymen Association, participated in the 17th edition of the International Flower Exhibition "Cwiety" in Moscow.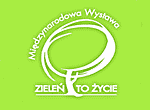 Our nursery took part in the 18th edition of the International Exhibition "Green is Life" that was held on August 27-29 in Warsaw. We participated in the "Green all around" campaign and a major part of our stand was devoted to this subject.




Read more: The International Exhibition "Green is Life" – Warsaw, August 27-29, 2010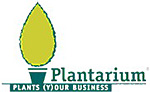 Our nursery submitted 3 clematis cultivars bred by Szczepan Marczyński for the novelty competition. The committee, appointed by Koninklijke Vereniging voor Boskoopse Culturen, awarded a silver medal to the Clematis 'Mazury' and bronze medals to the Clematis 'Królowa Jadwiga' and the Clematis 'Vistula'. What's more, the Clematis 'Mazury' also won a second Press Prize.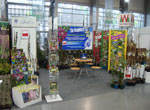 GARDENIA – February 2010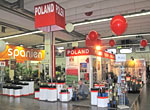 She was wisiting our stand: Ilse Aigner – German Federal Minister for Food, Agriculture and Consumer Protection.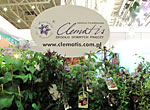 Here you can watch the photos of our stand in 2009: