Exhibitions
We invite you to visit our stand at the upcoming exhibitions:
Here you can see the pictures of our stand from the exhibitions that we took part in: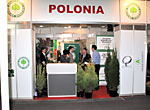 It's the first time that we have participated in Indagra International Fair of equipment and products in agriculture, horticulture, viticulture and animal husbandry organized between 9 and 23 October 2011 in Bucharest, Rumania. It's the most important Rumanian horticulture exhibition organized in Romexpo exhibitions centre. A total of 373 exhibiting companies from 21 countries gathered on an area of over 30 000 m2.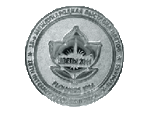 31 August - 3 September, Moscow, Russia. This year's International Flower Exhibition Flowers (Cwiety) assembled 355 exhibitors from Europe, Asia, South America and Australia. In the new, 16000 square meters large exhibition hall were displayed plants and products used in nurseries, floristry and horticulture.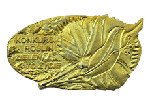 26-28 August 2011, Warsaw, Poland. The exhibition "Green is Life" has been taking place annually for the last 19 years, traditionally at the end of August and the beginning of September. It is the biggest event of the horticultural industry in Central and Eastern Europe.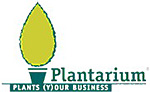 The PLANTARIUM Exhibition in the Dutch town of Boskoop is one of the most important horticultural events where novelty plants and technologies used in nursery cultivation are presented. This year 322 companies from 15 countries (Holland, Germany, Belgium, Denmark and Poland amongst others) presented their offer.


Read more: The 29th. PLANTARIUM 24-27 August, Boskoop, Holland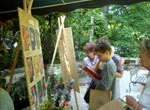 Organized by Warsaw University Botanical Garden and Clematis Container Nursery. Despite changeable and at times stormy weather we had many visitors– gardening amateurs and climber lovers. During the two-day gala they had an opportunity to purchase climbers from our nursery and listen to the lecture given by D.Sc. Szczepan Marczyński who spoke colourfully about the diversity within this group of plants and about many benefits of their use.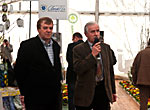 Mazowiecka Zieleń - jakość i asortyment 3-4 March 2011, Kozery. 3-4 March 2011, Kozery. It is the fourth time that we have had a chance to meet on occasion of Spring Nursery Exhibition "Nurseries Of Mazowsze - quality and assortment" organized by 11 nurseries of Mazowsze Region belonging to the Polish Nurserymen Association.



Read more: Nurseries of Mazowsze - quality and assortment 2011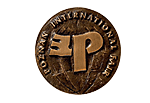 'Jerzy Popiełuszko', one of the Clematis cultivars bred by our nursery, was awarded the gold medal, the symbol of exceptional value, innovativeness and modernity of the product, during the Gardenia Garden Fair organized as part of International Poznań Fairs.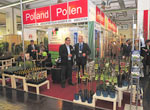 During the last days of January we participated in the International IPM exhibition in Essen (Germany). A joint stand of our company and other renowned Polish nurseries, the Polish Nurserymen Association and the Greenery Promotion Agency occupied the space of 100 square meters. Its ingenious arrangement attracted the attention of the visitors.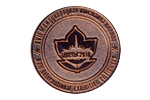 On September 2-5, 2010, our nursery, together with 12 other nurseries belonging to the Polish Nurserymen Association, participated in the 17th edition of the International Flower Exhibition "Cwiety" in Moscow.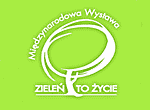 Our nursery took part in the 18th edition of the International Exhibition "Green is Life" that was held on August 27-29 in Warsaw. We participated in the "Green all around" campaign and a major part of our stand was devoted to this subject.




Read more: The International Exhibition "Green is Life" – Warsaw, August 27-29, 2010