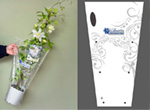 We have introduced special plant packaging – smart and practical bags to be used when a plant serves as a gift.  



Their dimensions are adjusted to the size of plants sold in C2 containers:
    height: 65 cm      max. width: 36,5 cm      min. width: 21 cm
The narrow bottom holds the container tightly and the wide 'collar' protects the flowers and shoots from damage.
Each bag is perforated and has comfortable handles.
Bags are sold by 50 pcs on a perforated hanger.
Orders can be placed at: This email address is being protected from spambots. You need JavaScript enabled to view it.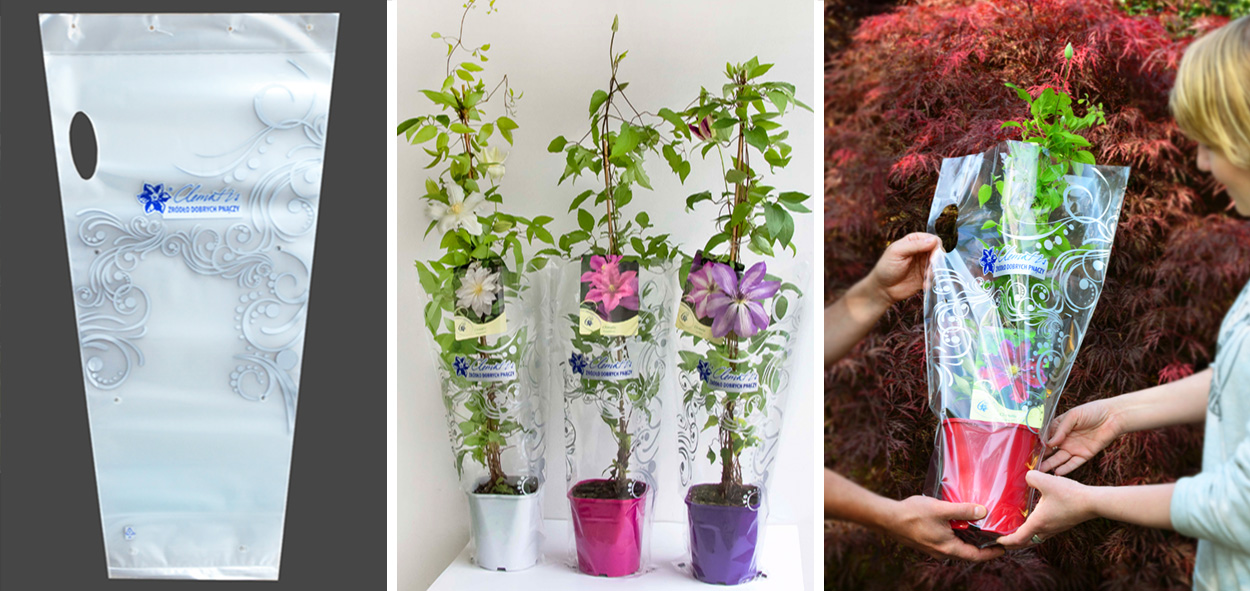 Packaged plants are an excellent gift idea. The delicate pattern is suitable for every occasion.
Below: an example of use - Clematis 'My Darling'PBR.