American Bittersweet 'Bailumn'
Celastrus scandens 'Bailumn'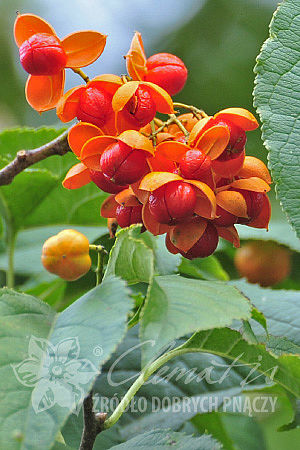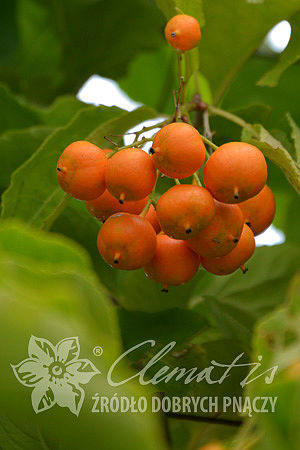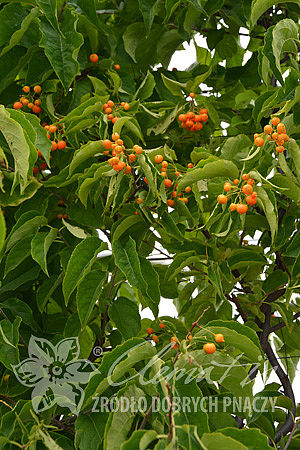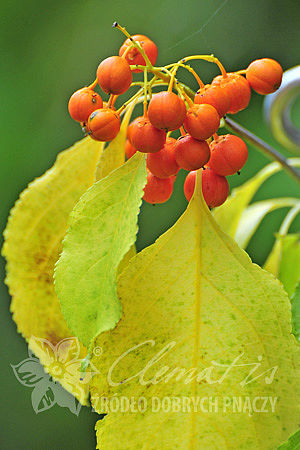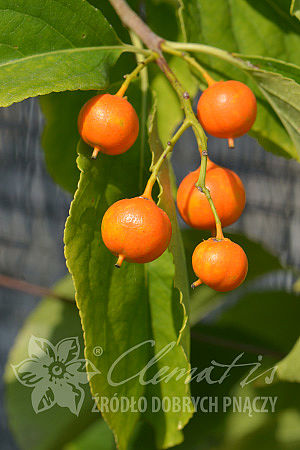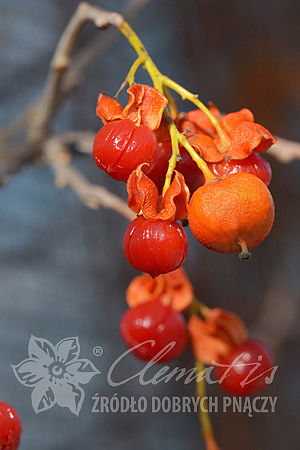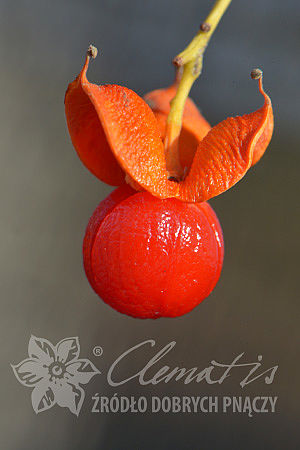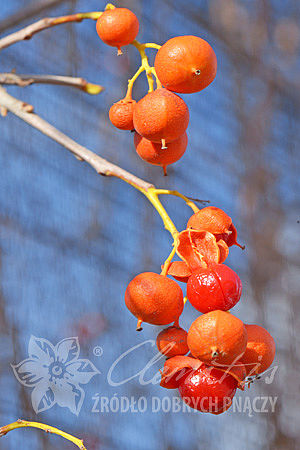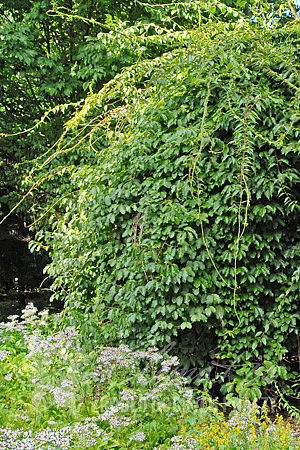 American Bittersweet 'Bailumn'
Celastrus scandens 'Bailumn'
Decoration form
friuts, leaves
Color of flowers
pale green
Flowering month

V, VI

V, VI
Evergreen plant
no
Plants height
5-10 m
Annual growth
1 m
Aspect
, , ,
Frost hardiness

3 - 9

Zones 3 - 9
An attractive climber of exceptionally large, decorative orange coloured fruit. It does not require a pollinator to set fruit. A robust and undemanding cultivar.
---
WHAT IT LOOKS LIKE: Simple leaves, elliptical, glossy green turning yellow in autumn. Fruit decorative, orange-red; when open, they reveal red arils that cover the seeds. Berries are gathered in clusters. Flowers are modest, unassuming.
HOW IT GROWS: A climber; shoots twine around supports. Strong-growing, although not as much as the most popular in Poland Oriental bittersweet. Reaches 5-10 m height (1 m per year).
WHERE TO PLANT: An undemanding cultivar. Grows and yields fruit best in sunny sites. Tolerates average soil, survives periodical droughts. Highly frost hardy (zone 3–9).
HOW TO PLANT AND MAINTAIN: Before planting immerse the plant container in water for 10 -30 min. Place the plant in a 40 x 40 x 40 cm hole covered at the bottom with a 10 cm of well-rotten manure or compost, at the same depth as it was before. Plant at least 30 cm from walls or other plants. Cover the ground around the new plants with bark mulch; fertilize from April, in vegetation season water adequately. Hard pruning required when it hinders the plants nearby. The pruning is best performed early in spring.
HOW TO APPLY: The cultivar particularly suitable for planting along fences, trellises and other high supports. Its berries are a great decoration in an autumn garden. The fruit-bearing branches can be used in dry flower bouquets.
ORIGIN: United States.