Thornless blackberry 'Loch Ness'
Rubus fruticosus 'Loch Ness'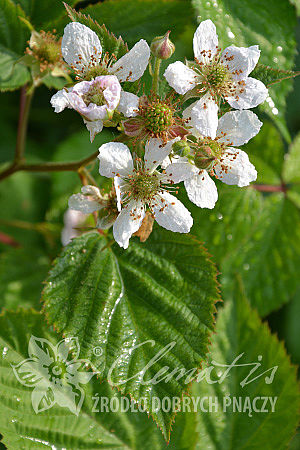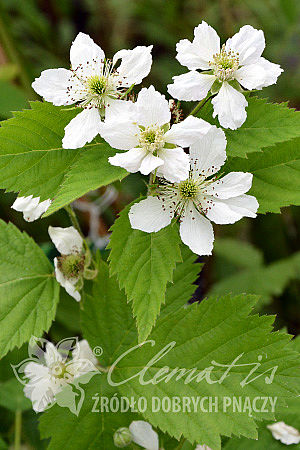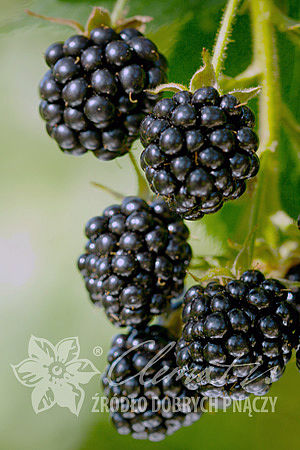 Thornless blackberry 'Loch Ness'
Rubus fruticosus 'Loch Ness'
Decoration form
Color of flowers
white
Flowering month

V

V
Evergreen plant
no
Density on 1 m2
Annual growth
3-4 m
Aspect
, ,
Frost hardiness

6 - 8

Zones 6 - 8
A fruit shrub of additional decorative value. The cultivar has thornless shoots and yields large, tasty fruit ripening at the end of summer.
---
WHAT IT LOOKS LIKE: Flowers white or light pink, decorative, open in June-July. Fruit large, firm and glossy-black; juicy, sweet and slightly sour; ripen between August and September.
HOW IT GROWS: Fast-growing, reaching up to 4 m height. Should be trained along supports.
WHERE TO PLANT: Prefers sunny, sheltered sites and soil of slightly acidic pH, fertile and moderately moist.
HOW TO PLANT AND MAINTAIN: Before planting immerse the plant container in water for 10-30 min. Place the root ball in a 40 x 40 x 40 cm hole with a 10 cm layer of well-rotten manure or compost, 3-4 cm deeper than it was before. Fill the hole with fertile soil. Water generously after planting. Depending on the cultivation type the plant spread should be 0.5–2 m in each row. The shoots should be attached to supports to ensure the development of fruit-yielding shoots. In spring it is recommended to remove the dead old wood as well as the shoots that yielded fruit in the previous season.
HOW TO APPLY: Apart from their nutritional and gustatory value, blackberries also have salutary properties. They are used as anti-inflammatory, anti-bacterial and anti-viral agent. The shrub is used both as a utility and ornamental plant.