Viticella Group
Clematis 'Polonez'
Clematis 'Polonez'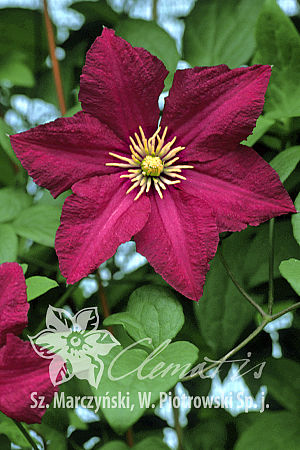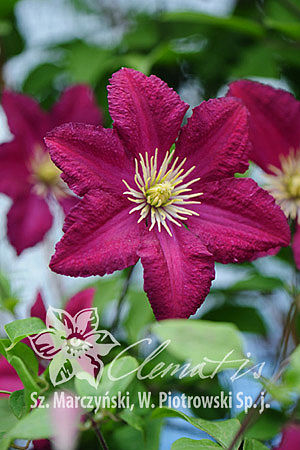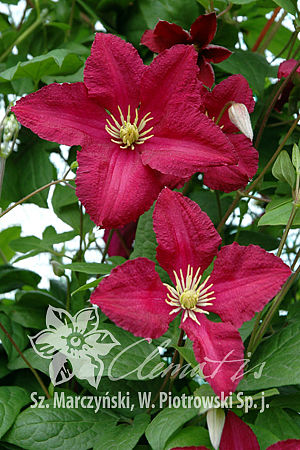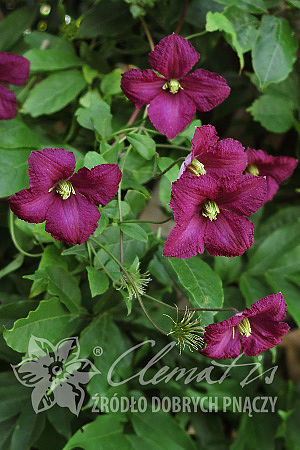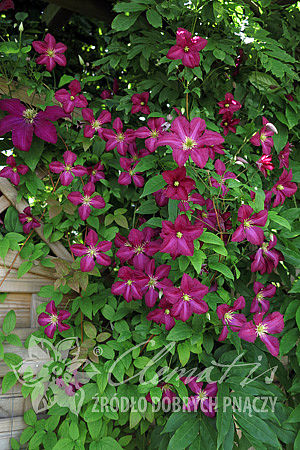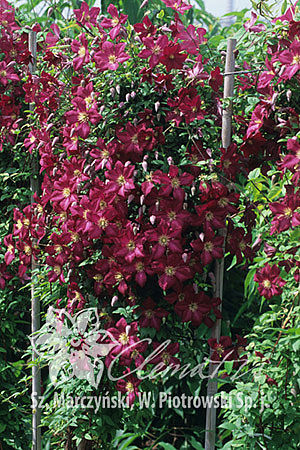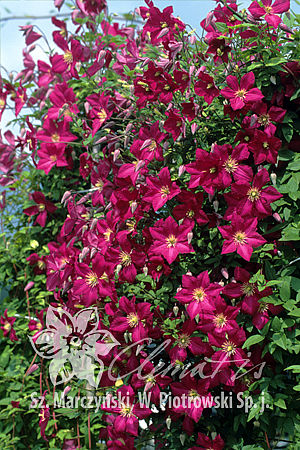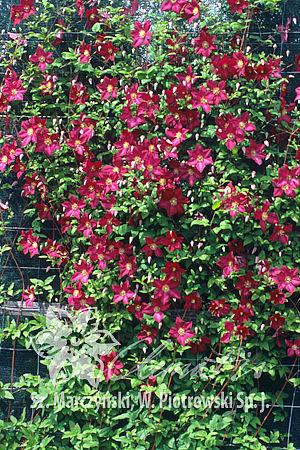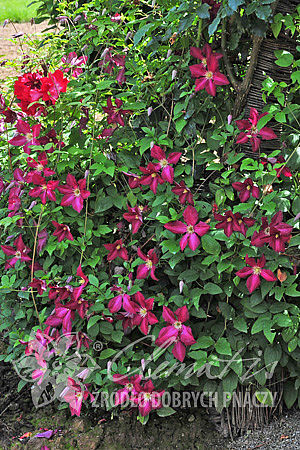 Viticella Group
Clematis 'Polonez'
Clematis 'Polonez'
Color of flowers
wine-red
Plants height
2.5 m
Flowers size
medium
Flowering month

VI, VII, VIII, IX

VI, VII, VIII, IX
Aspect
S, E, W
Pruning way
3 (hard)
Frost hardiness

4 - 9

Zones 4 - 9
Wine-red textured flowers a lighter bar and yellow anthers. A healthy, free flowering vine that will tolerate moderate soil but needs a sunny site to perform best. It climbs using leaf petioles.
Particularly useful for growing over small trees or shrubs, arbors and other supports. Makes good ground cover.
AWARDS: bronze medal at the Plantarium 2005 Arboricultural Trade Fair. More about awards...