Irish ivy, Atlantic ivy 'Arbori Compact'
Hedera hibernica 'Arbori Compact'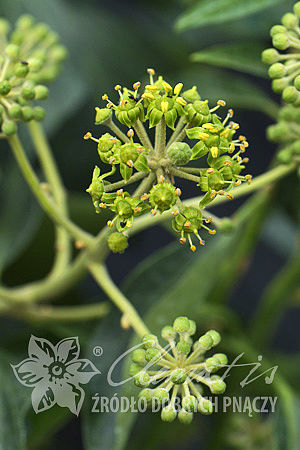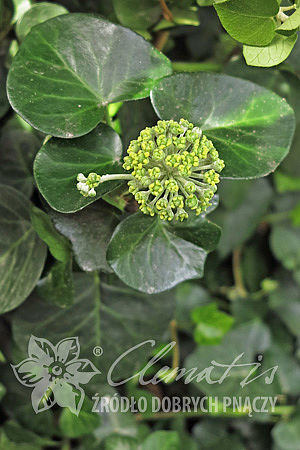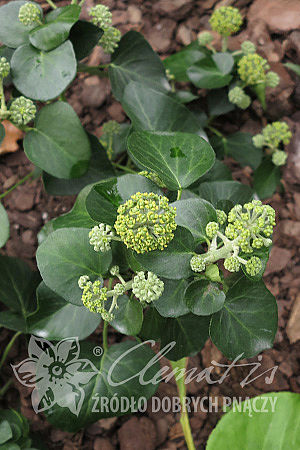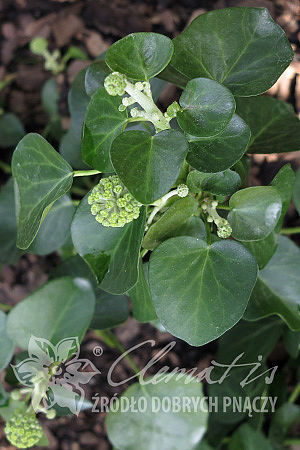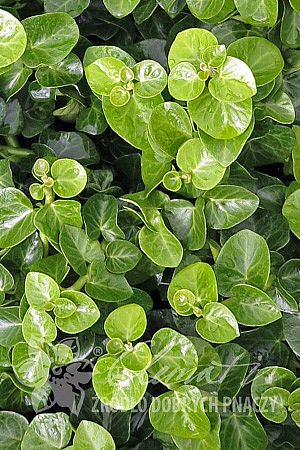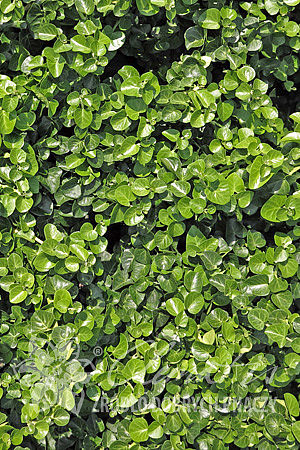 Irish ivy, Atlantic ivy 'Arbori Compact'
Hedera hibernica 'Arbori Compact'
Decoration form
leaves, flowers, fruits
Color of flowers
yellow-green
Flowering month

IX

IX
Evergreen plant
no
Plants height
Annual growth
0.3-0.5 m
Aspect
, ,
Frost hardiness

6 - 8

Zones 6 - 8
A compact shrub of erect, wiry shoots and decorative leaves. Looks pretty when planted as a single feature in a small garden. A group of specimen creates a ground cover.
---
WHAT IT LOOKS LIKE: Leaves decorative, evergreen, dark, glossy green, heart-shaped with rounded apex. In September-October an ornamental feature are umbels of small, round, greenish-yellow flowers with yellow anthers. They attract bees in autumn. In winter the black, berry-like fruit catch the eye. Note that they are toxic to humans.
HOW IT GROWS: A shrub of erect shoots; an adult stage plant of Irish ivy that will not climb or crawl. Slow growing, reaches around 0.4-0.5 m height.
WHERE TO PLANT: Thrives in wind-protected, northern, shaded or semi-shaded locations but it sustains a couple of hours of sunlight a day. Prefers humus or moist but not waterlogged soil, slightly acidic to slightly alkaline. Not fully hardy (Zone 6-8). Susceptible to freezing during harsh winters.
HOW TO PLANT AND MAINTAIN: Before planting immerse the plant container in water for 10 min. Place the plant in a 40 x 40 x 40 cm hole covered at the bottom with a 10 cm layer of well-rotten manure or compost, 0.5-1 cm deeper than it was before. Fill in the hole with fertile soil. Cover the ground around the new plants with bark mulch. Does not require regular pruning but can be cut back to keep the shape. This can be done during the whole vegetative season but hard pruning is better left until spring.
HOW TO APPLY: Particularly suitable for growing in small gardens as a low shrub of round habit. Ground covers can be formed by planting many specimen next to each other. Looks beautiful in a container.