chinese wisteria 'Amethyst'
Wisteria sinensis 'Amethyst'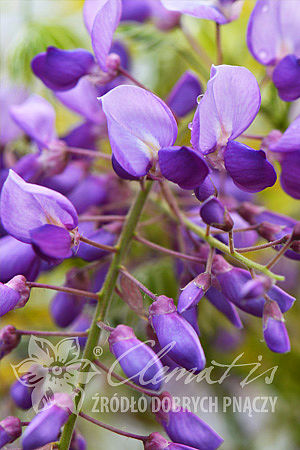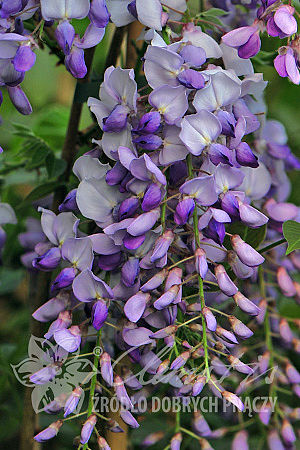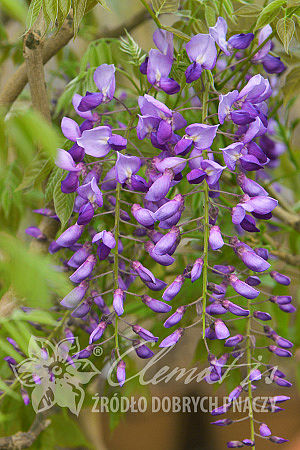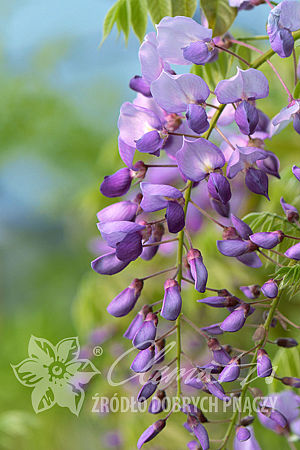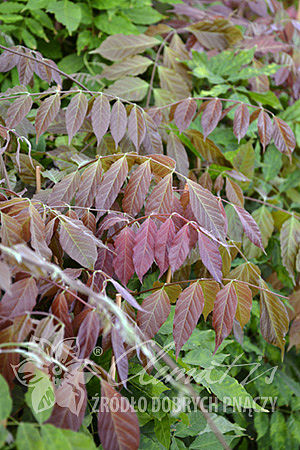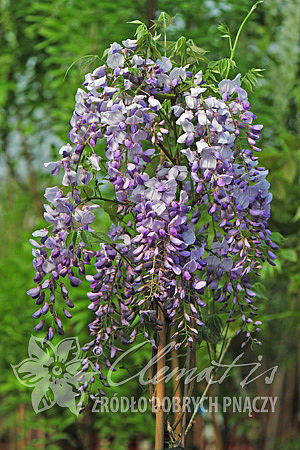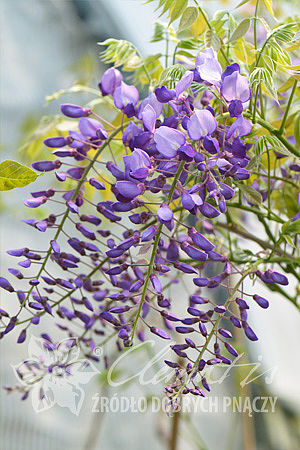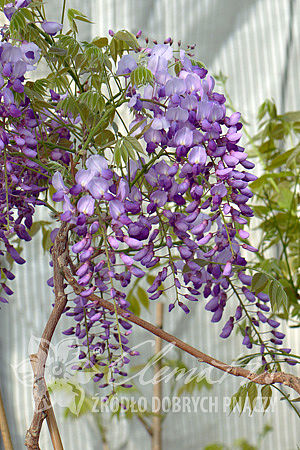 chinese wisteria 'Amethyst'
Wisteria sinensis 'Amethyst'
Decoration form
flowers
Color of flowers
dark violet
Flowering month

V, VIII

V, VIII
Evergreen plant
no
Plants height
6 m
Annual growth
1-2 m
Aspect
,
Frost hardiness

6A - 8

Zones 6A - 8
A beatifully blooming climber of dark-violet flowers tinged with purple, gathered in conical racemes. The most fragrant of all wisteria cultivars. Starts blooming in May as one of the earliest wisterias.
---
WHAT IT LOOKS LIKE: Flowers very decorative, dark-violet (the darkest of all cultivars), gathered in conical racemes 20-25 cm long, intensely, sweetly scented. Blooms from the beginning of May as one of the earliest cultivars. Leaves pinnately compound, light-green in summer and yellow in autumn. Coiled shoots twining rightwards.
HOW IT GROWS: A climber; shoots twine around supports. Fast-growing up to 6 m, the annual growth rate 1-2 m. Requires solid supports.
WHERE TO PLANT: Prefers sunny, warm, wind-protected sites. Requires moderately fertile and moderately moist, well-drained soil. Not fully hardy (Zone 6-8). Susceptible to freezing in harsh winters.
HOW TO PLANT AND MAINTAIN: Before planting immerse the plant container in water for 10-30 min. Place the plant in a 40 x 40 x 40 cm hole covered at the bottom with a 10 cm layer of well-rotten manure or compost, 5-10 cm deeper than it was before. Fill in the hole with fertile soil. Plant at least 30 cm from walls or other plants. Cover the ground around the new plants with bark mulch and for winter protection pile it up to 10 cm. Fertilize from April, water abundantly in vegetative season. Prune in order to induce blooming. The basic pruning in order to remove diseased, overgrown or vegetative shoots is best performed in July-August. The remaining new shoots should be cut back above the 5th-6th leaf node.
HOW TO APPLY: Recommended for growing over arbours, pergolas and constructions attached to a wall.