Trailing rose 'The Fairy'
Rosa 'The Fairy'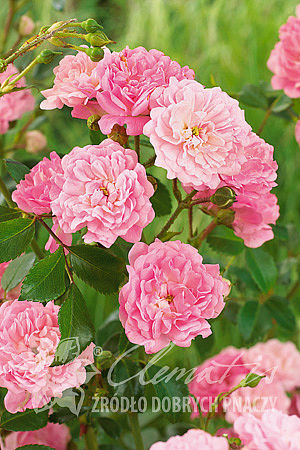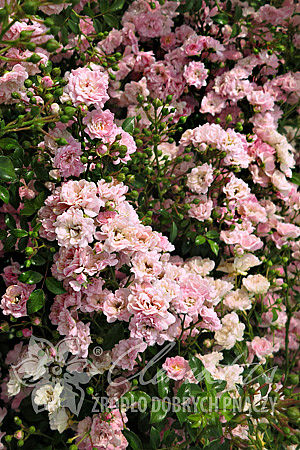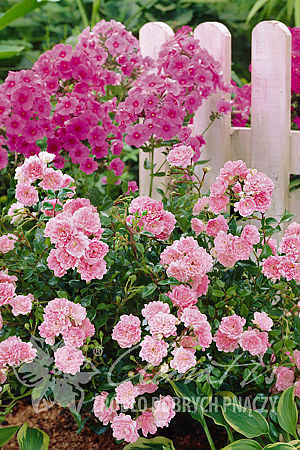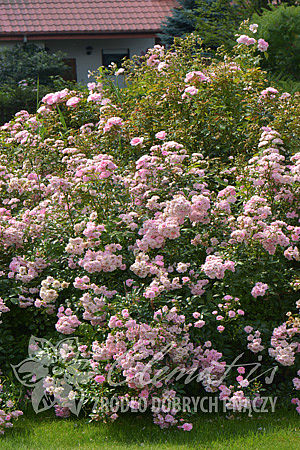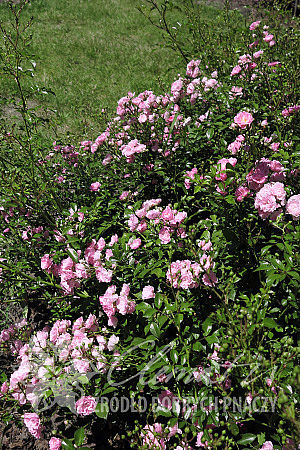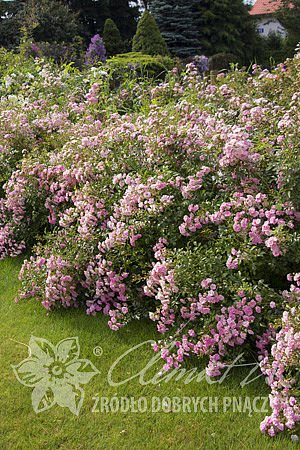 Trailing rose 'The Fairy'
Rosa 'The Fairy'
Decoration form
flowers
Color of flowers
pale pink
Flowering month

VI, VII, VIII, IX, X

VI, VII, VIII, IX, X
Evergreen plant
no
Density on 1 m2
3-6
Annual growth
0.4-1 m
Aspect
, ,
Frost hardiness

6 - 8

Zones 6 - 8
Well known and liked cultivar of trailing rose. Flowering abundantly from June till autumn. Robust and well adapted to our climate.
---
WHAT IT LOOKS LIKE: Flowers small, pale pink, 2-4 cm across, gathered in inflorescences. Blooming abundant and long, from June till late autumn. Does not produce fruit. Leaves small, green, leathery, glossy and healthy. Shoots straight at the beginning but with development of the inflorescences tend to arch sideways under their weight.
HOW IT GROWS: Low shrub reaching 0.6 m height and the same width. Compact habit with numerous axiliary shoots. Shoots cover the ground fast.
WHERE TO PLANT: The plant is undemanding, robust and easy to maintain. Thrives in fertile, well-drained soil, in sunny sites. Plants grown from their own roots do not cause problems with the rootstock shoots. Fully frost hardy (zone 6).
HOW TO PLANT AND MAINTAIN: Before planting immerse the plant container in water for 10-30 min. Place the root ball in a 40 x 40 x 40 cm hole with a 10 cm layer of well-rotten manure or compost, 0.5-1 cm deeper than it was before. Planting density: 3-6 pcs./m². Fill the hole with fertile soil. Does not require spring pruning. The only necessary procedure is the removal of dead and damaged shoots. Resistant to mildew and black spot infection.
HOW TO APPLY: An outstanding ground cover, blending well with low shrubs, perennials and vines. Perfectly suited for urban conditions – grown along roads, paths and in roundabouts - as well as for container cultivation. Spreads fast, covering the ground with green and pink carpet of leaves and flowers.
AWARDS: Award of Garden Merit (AGM).
ORIGIN: Raised by J.A. Bentall, Great Britain, 1932.