On 12th-14th July 2019 we attended the International Flower Expo (KIFE) in Kunming, China. It is one of the largest flower and floristics exhibitions in China. This year, the fair occupied the area of 50,000 m2. Over 400 exhibitors from around the world and China took part this year. The exhibition was visited by 35 000 people. Kunming is the capital of the Yunnan province and is called the city of eternal spring due to the moderate temperatures prevailing throughout the year.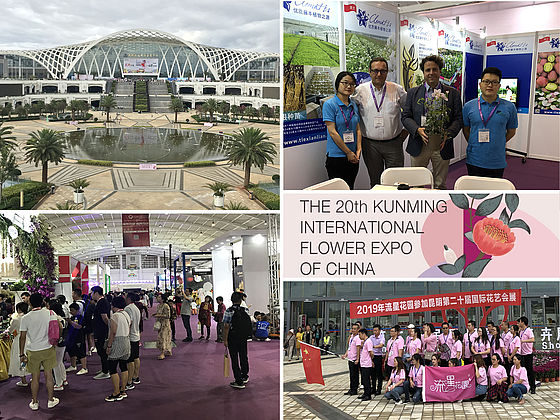 We also took part in a two-day trip facilitated by the organizer of the exhibition. The tour began with the opening ceremony of a new exhibition facility in the city of Kaiyuan, located south of Kunming. After the opening and speeches of representatives of Yunnan Province, we visited leading producers of plants and flowers. Among them were the winners of the international IGOTY competition organized by AIPH. We visited both producers of cut flowers (including gerberas, roses, chrysanthemums) as well as producers of flowers and pot plants. Particularly worthy of notice was the development of new technologies and the tendencies to automate plant production.
We would like to thank all who visited our stand. Many thanks also for the cordial welcome we received visiting the horticultural farms.